autumn - winter 20-21 is the fashion season in which we see a lot of romantic influences with a bit of vintage and the not to forget neo-bourgeois trend. These trends can be found with all major brands. Also at So Yes we follow the trends closely.
VRT NWS (17/06/2021)
So Yes eerste Europese verdeler van Tommy Hilfiger Adaptive, kledinglijn voor mensen met beperking
So Yes uit Zwevezele is de eerste zaak in Europa die het Amerikaanse kledingmerk Tommy Hilfiger Adaptive mag verkopen. Dat is een collectie voor mensen met een beperking.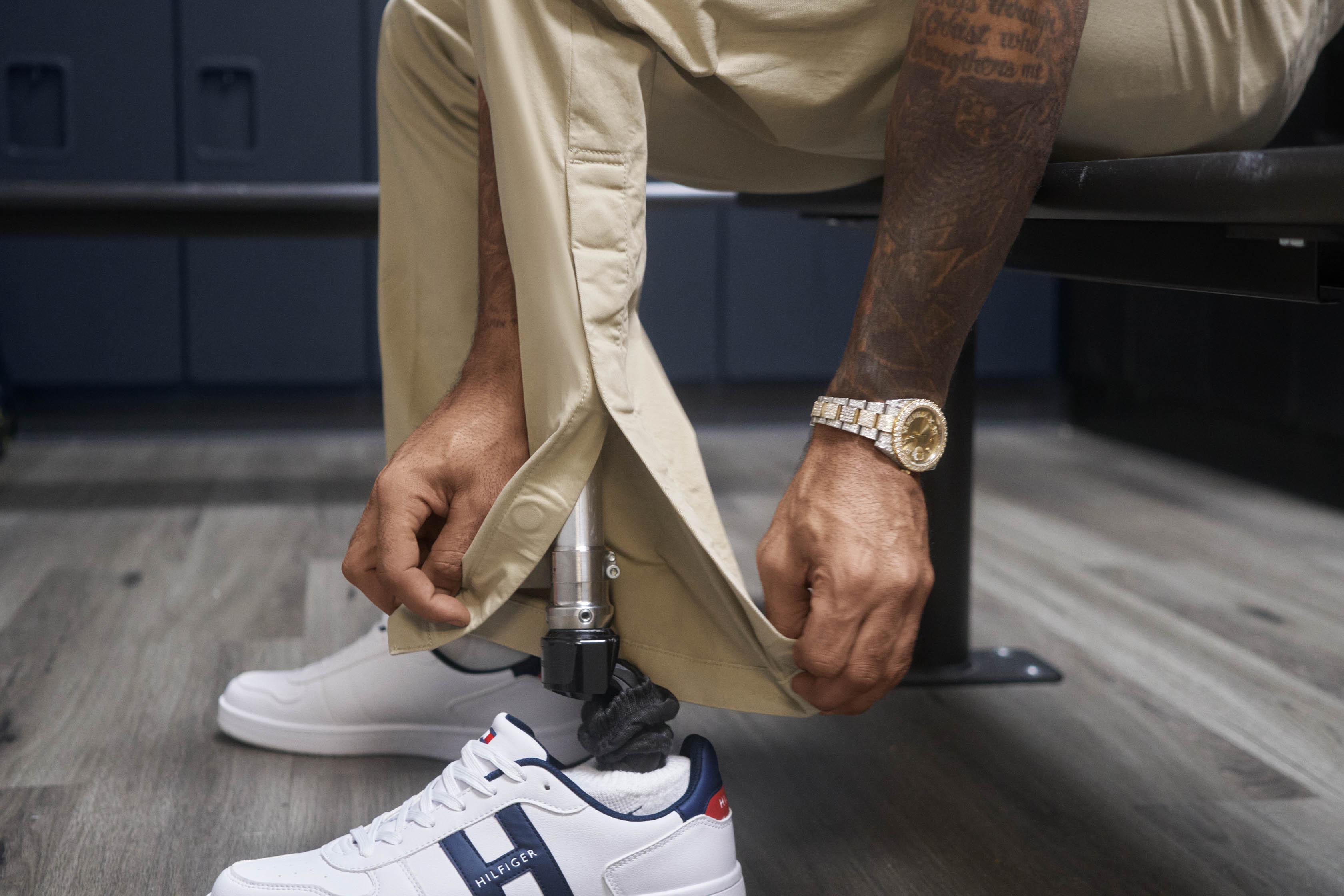 KW (17/06/2021)
So Yes eerste Europese verdeler van Tommy Hilfiger Adaptive, kledinglijn voor mensen met beperking
So Yes uit Zwevezele focust zich al jaren op het ontwikkelen van betaalbare, modieuze en praktische kledij voor mensen met een beperking en senioren. Het alombekende Amerikaanse kledingmerk Tommy Hilfiger gaat nu met hen een samenwerking aan. Daarbij wordt So Yes de eerste Europese verdeler van Tommy Hilfiger Adaptive, dat eveneens kledij produceert voor mensen met een beperking.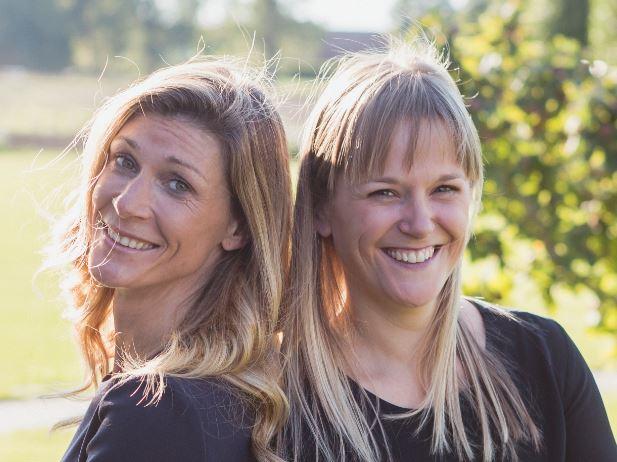 HLN (17/06/2021)
Europese primeur voor Zwevezeels bedrijf: So Yes mag Tommy Hilfiger-kledinglijn voor mensen met beperking verdelen
Het Zwevezeelse bedrijf So Yes, dat al sinds 2016 focust op de ontwikkeling van aangepaste kledij voor mensen met een beperking en senioren, is de allereerste Europese verdeler van het merk Tommy Hilfiger Adaptive, dat ook kleding maakt voor mensen met een beperking. "Het laat ons toe om onze klanten een nog breder assortiment aan te bieden en hen nog meer te helpen in hun zoektocht naar meer zelfstandigheid, comfort en eigenheid."
ECOCULT (26/05/2021)
Adaptive Clothing Will Be the Next Big Ethical Fashion Trend. Here Are Some Indie Brands We Love
Below, we've found 10 independent adaptive fashion brands from around the world that are breaking barriers. As the market is still young, unfortunately, there aren't many expressly sustainable adaptive fashion companies out there, but hopefully, that will change.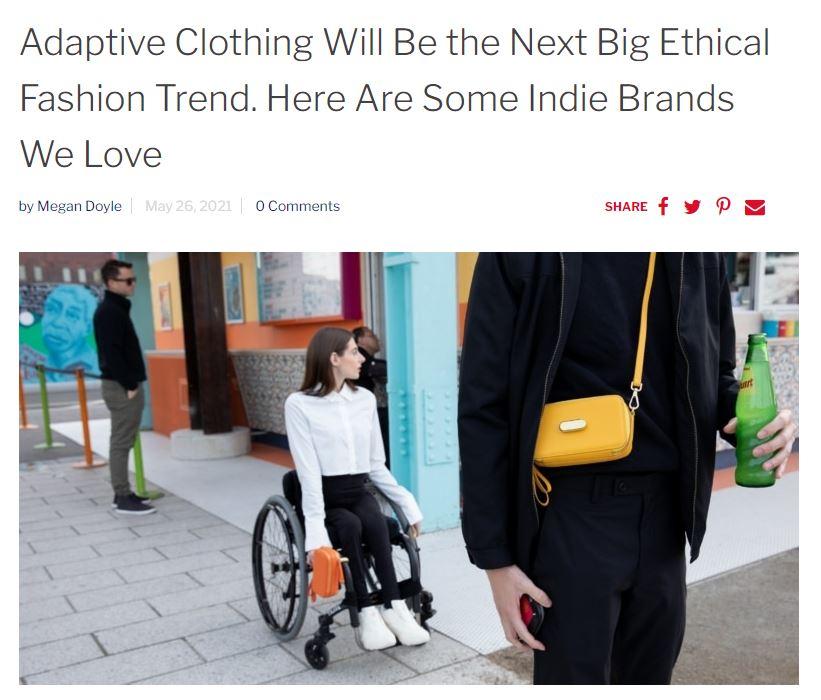 OPTIMIST DAILY (9/04/2021)
5 sustainable brands pioneering the adaptive fashion movement
Sustainable fashion is on the rise as consumers increasingly opt for second-hand clothing or demand transparency and accountability from their favorite brands. But this doesn't mean sustainable style is accessible to everyone.

Plus-size people have fewer options for ethical and eco-friendly clothing, and individuals with disabilities have almost none at all.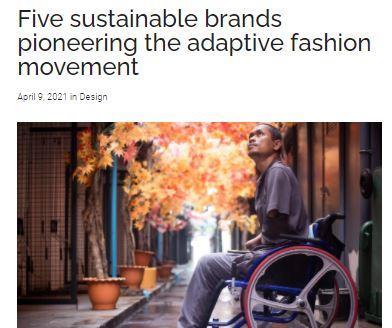 REHACARE (30/03/2021)
Thoughtful and smart: adaptive fashion as an inclusion booster
Looks like a pair of jeans, feels like a pair of jeans, is also a pair of jeans: But unlike jeans from the non-adaptive fashion segment, it is actually comfortable and functional for wheelchair users. And besides jeans, there are other items of clothing that, with a little adaptation, ensure that people with disabilities can be just as fashionable as others.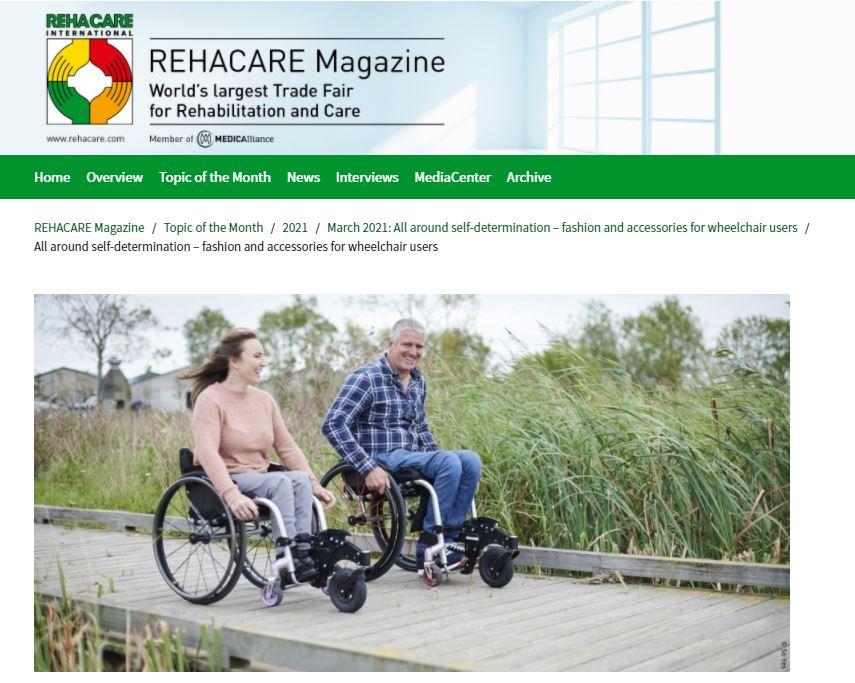 SUPPORT MAGAZINE (03/2021)
So Yes: mooi, comfortabel en praktisch
Het Belgische kledingmerk So Yes begint ook in Nederland bekend te worden. Zestig winkels in België verkopen de modieuze aangepaste kleding. Nederland heeft twee verkooppunten, maar je kunt ook online bestellen.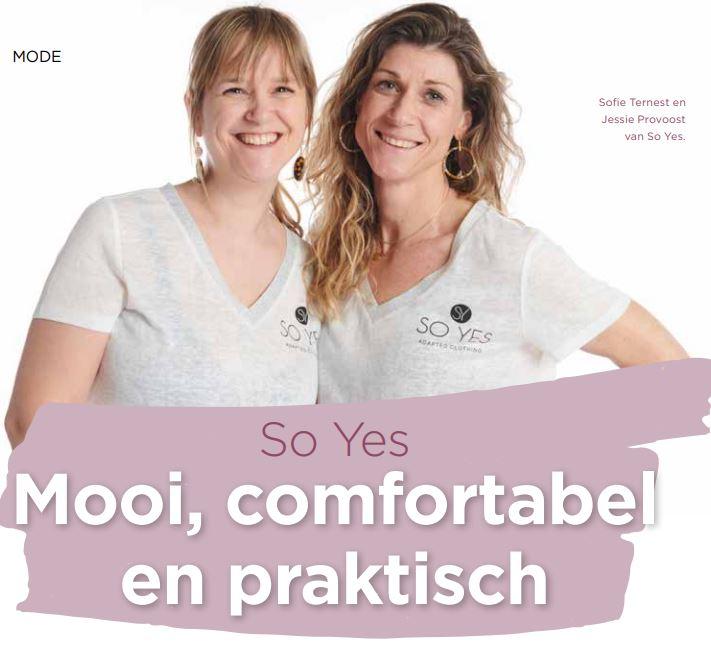 PLUS MAGAZINE (2/12/2020)
Ergotherapeuten ontwerpen trendy kleding voor wie leeft met een beperking
De kleren maken de man of vrouw, ook als je leeft met een beperking zoals evenwichtsproblemen, verlamming , slechtziendheid of een haperende fijne motoriek. Ergotherapeuten Sofie Ternest en Jessie Provoost ondervonden dat tijdens hun werk in een revalidatiecentrum. 'Bij gebrek aan aanbod hebben we zelf een aangepaste en modieuze kledinglijn ontworpen die werd uitgetest door patiënten.'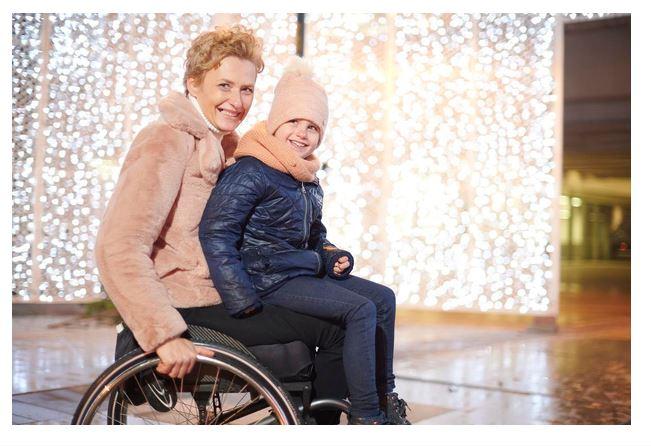 LIBELLE So Yes (26/10/2020)
Moois in de kijker: stijlvolle, Belgische mode voor mensen met een fysieke beperking
Beauty- en lifestyleredactrice Jolien heeft een zwak voor alles wat met schoonheid te maken heeft. In deze rubriek zet ze dan ook telkens iets moois uit mode- en beautyland in de kijker.
Op-en-top Belgisch én met een relevant, bijzonder of hartverwarmend verhaal erachter. Deze week: So Yes, een stijlvol modemerk voor mensen met een fysieke beperking.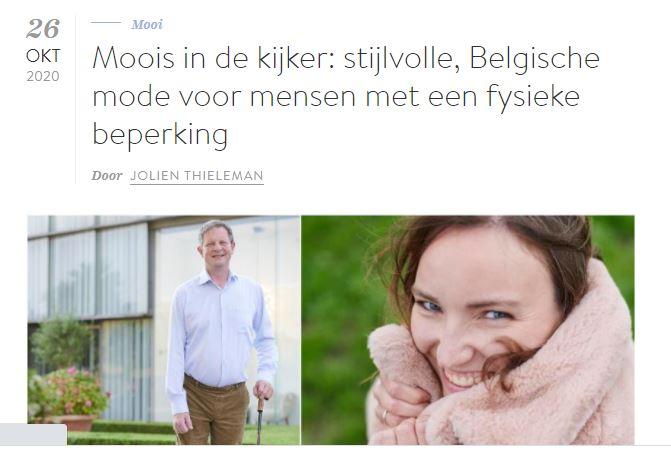 FLARE (14/07/2020)
7 Adaptive Fashion Brands to Follow (and Buy!)
When some people hear the words "adaptive clothing," their minds may instantly jump to images of sweatsuits and velcro closures. But, in actuality, adaptive clothing—a term used to describe clothing for people with disabilities and medical conditions that make getting dressed challenging—is super chic and stylish thanks to a handful of designers who are raising the bar. Because why should using a wheelchair or medical device mean you have to sacrifice style?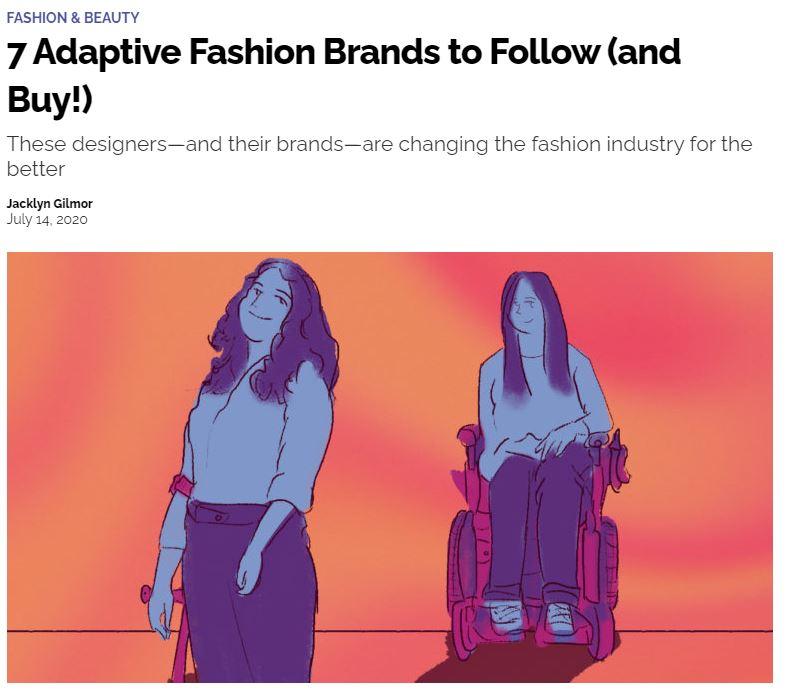 KW WEEKEND (08/03/2018)
Vrouwen op de bres met So Yes
Vandaag is het Internationale Vrouwendag: een dag waarin vrouwenrechten centraal staan, net als vrouwelijke voorvechters daarvan. Het verhaal van Jessie Provoost (36) uit Zwevezele en Sofie Ternest (32) uit Rumbeke past als geen ander in dat plaatje. Sinds een tijdje hebben ze een eigen kledinglijn uitgebouwd. Hold your horses, influencers, want de twee mikken op mensen met een beperking, en die sociale handicap valt daar niet onder.